We innovate school
together with teachers
A single digital environment for the daily learning and teaching activities.
Get into bSmart's world
WHY BSMART?
Together with teachers for innovation
We've been studying Italian school for more than ten years: bSmart is the result of this experience and it keeps evolving every day thanks to the inspiration we get from the teachers we meet all over the country.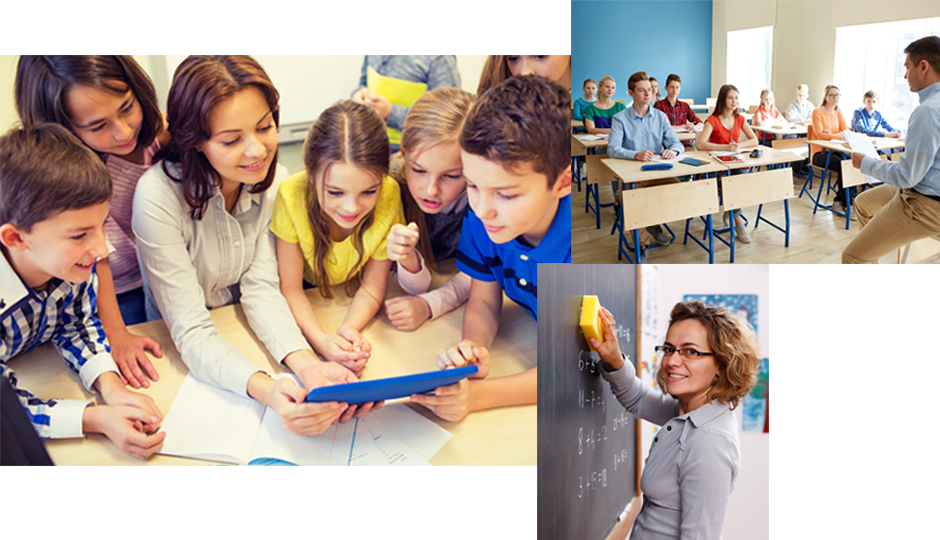 Technology as a teaching tool
We believe digital innovation should be at the service of education. But these tools can only support teaching if they are suitable for all: the most powerful technology is the one you can't see directly but that enables you to work better.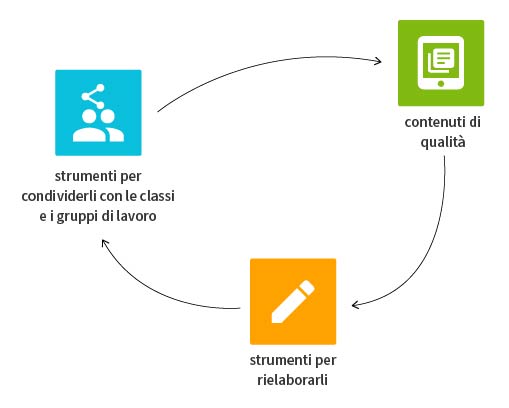 A complete and flexible platform
That's why we've designed bSmart as a fully-integrated educational ecosystem. Each environment is dedicated to a specific aspect of teaching, but when it is used together with the other environments, this results in a suite perfectly fitting any educational need.
EASY TO USE
An environment to
manage every step
of the teaching activities: from the textbooks to the organisation of your personal resources and the tasks in a virtual classroom. Are you
offline
? Keep working with the content saved on your device.
COMPLETE
Personalise the pages of your books with the integrated annotations
tools
and create
mind maps
for your lessons. Use
Classroom
to enhance your teaching experience, to assign activities and to engage all your students.
USEFUL
A lot of ready-to-use
free content
for your lessons and
many initiatives
for registered teachers. And you don't need an interactive whiteboard to use bSmart: manage your teaching and keep in touch with your students just with your computer or tablet!
WHAT OUR USERS SAY ABOUT BSMART
"I get instant feedback on my teaching style and keeping in touch with my students is easier." Viviana T. - Teacher
WHAT OUR USERS SAY ABOUT BSMART
"I can manage time in a more effective way, arrange more inclusive teaching activities for the students with Special Educational Needs and find specific solutions to meet the different learning styles and needs in my class." Rosana Rita L. - Teacher
WHAT OUR USERS SAY ABOUT BSMART
"I can always get in touch with my students and so I can support them using a "custom" approach, encouraging personal in-depth analysis." Maria L. - Teacher
My bSmart and Classroom:
The perfect match for an engaging teaching experience
Work directly on the pages of your book: underline, take notes, explore the multimedia content provided by publishers or enrich your lessons creating materials on your own.
Thanks to My bSmart and bSmart Classroom you have the ideal tool to manage your lessons more easily by engaging all your students!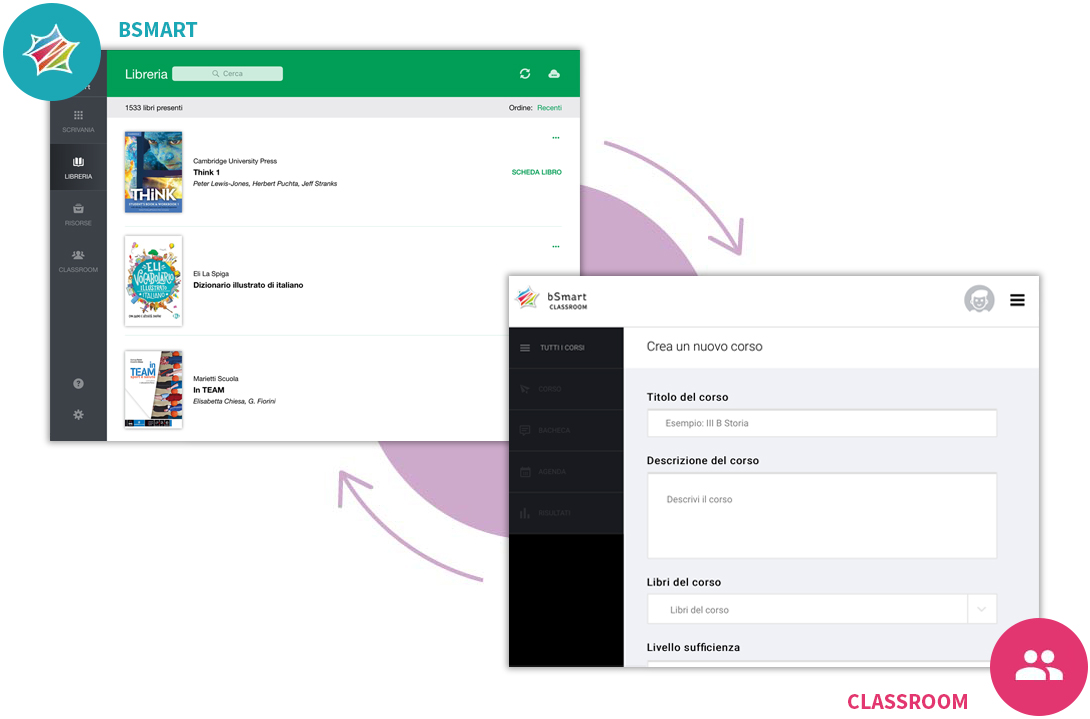 MY BSMART
Use your digital books on- and offline
Take notes with the tools integrated into your book
Add personal materials
Create mind maps for your lessons
BSMART CLASSROOM
Create and manage virtual classrooms
Assign homework and activities to the whole class or to smaller groups
Use the wall to share information
Check the results achieved by the class or by single students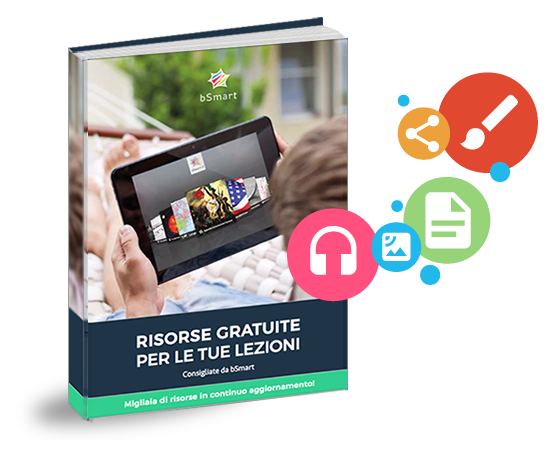 A quality support for your lessons: free resources for teachers
The
"Risorse gratuite per le tue lezioni"
book provides you with a valuable collection of materials including suggestions, videos and documents to enhance your lessons. And all these resources are
free
, only for you.
Explore the
content organised by subject
or discover our
specific materials
for teaching. bSmart's editorial staff is always searching for new sources and the book is
continuously updated
.
You can access the resources book right now: you'll find it in your
library
, immediately after your registration!
Go to the book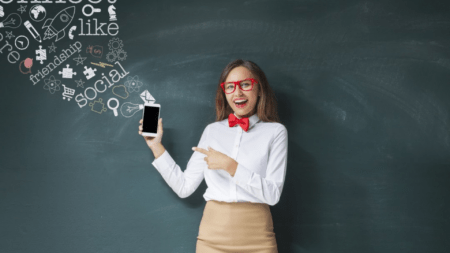 Se fino a pochi anni fa il web era un territorio inesplorato in cui i docenti non si addentravano volentieri, oggi Internet abbonda di insegnanti influencer che hanno sfruttato le...
... Read more on bSmart Blog
Marco Devastato - 2023 December 06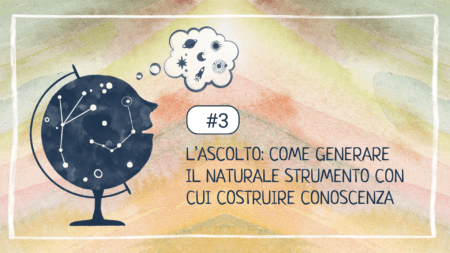 Cos'è la pedagogia dell'ascolto? L'ascolto, un'arte quanto mai desiderata da ogni insegnante: "Quando parlo, i miei studenti mi ascoltano!". Che soddisfazione! Ma come generare questo ascolto con i propri alunni?...
... Read more on bSmart Blog
Michela Calvelli - 2023 November 28
Tra poche settimane sarà Natale, avete già fatto la lista dei regali per amici, figli e parenti? Come ogni anno, vi lasciamo qualche suggerimento, tra giochi educativi e libri per...
... Read more on bSmart Blog
Marco Devastato - 2023 November 24
Any questions? We're here to help you
Our
customer care website
provides step-by-step guides to use bSmart platform, including a FAQs section and a lot of useful tips about all our services.
Visit our support page